5th October 2017, Wakayama
Shima's one-stop solution to debut at Intertextile
Shima Seiki, a leading flat knitting machinery manufacturer of Wakayama, will exhibit for the first time at the Intertextile Shanghai Apparel Fabrics show in Shanghai, China, this month. In this Autumn Edition it will collaborate with a number of partner companies including yarn suppliers and knit manufacturers together in a common booth.
Under the theme Future Knitwear, Shima Seiki will be showing with the following partner companies: Yarn supplier UPW; yarn supplier and knit manufacturers Shanghai Xinnuo and Yarns & Colors; and knit manufacturers Jiaxing Diwei and Jiangsu YangFan. Visitors will enjoy the one-stop-solution experience offered in one location to cater to a wide range of needs.
Changing textiles industry
Shima Seiki will also be demonstrating the synergy formed between its WHOLEGARMENT knitting technology and the latest version of its SDS-ONE APEX3 3D design system, while focusing on the needs of a changing Chinese textiles industry that no longer concentrates its efforts on the export market. With more production moving to Bangladesh and other ASEAN nations, demand for automation and labour savings, as well as other new forms of production, are rapidly increasing. "So, too, is demand for Shima Seiki's WHOLEGARMENT knitting machines," the company reports.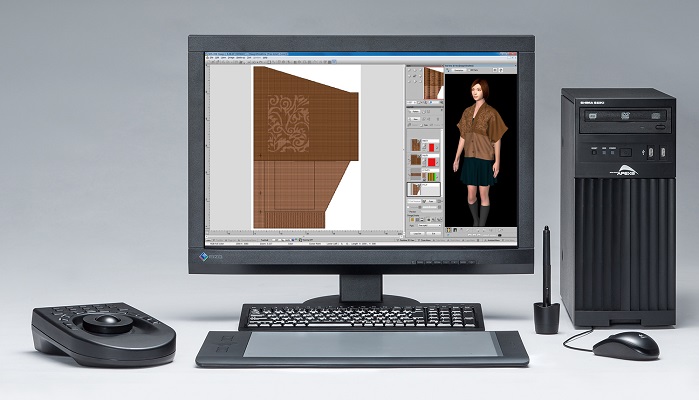 The combination of WHOLEGARMENT knitting machines and APEX3 design system provides flexibility in the knit supply chain. Ultra-realistic simulation capability on APEX3 allows Virtual Sampling to minimise the impact that the sample-making process has on current manufacturing in terms of time and cost. "With this new manufacturing model, the production cycle can be shortened to such an extent that on-demand production is possible for mass customisation applications," the manufacturer explains.
Knitwear samples
Shima Seiki will also exhibit knitwear produced on its latest line of computerised knitting machines, including seam free WHOLEGARMENT knitwear that features superior fit, comfort and draping characteristics, as well as samples knitted on the SRY inlay machine featuring hybrid knit-weave structures.
Of special note are samples knitted using the newly released i-Plating option on its SVR SP-type machines, which feature inverse-plating technique on every needle. When combined with inlay technique made possible with the machine's loop pressers, as well as sinker patterns made possible with spring type moveable sinkers, extremely unique and novel patterns are produced.
Exhibition details
Exhibit: Intertextile Shanghai Apparel Fabrics
Date: Wednesday, 11th - Friday, 13th October 2017
Hours: 9:00AM~6:00PM
Location: National Exhibition and Convention Center (Shanghai)
333, Songze Avenue, Qingpu District, Shanghai, China
Tel: +86 21 62700066
Organiser: Messe Frankfurt (HK) Ltd.
Tel: +852 2238 9963
Booth No.: Hall 5.2, E97 (Future Knitwear Zone)
Exhibited technology
SDS-ONE APEX3 (3D design system)
Inlay hybrid knit-weave samples
WHOLEGARMENT knitwear samples and other knit samples
Partners:
UPW (Yarn supplier)
Shanghai Xinnuo (Yarn supplier; knit manufacturer)
Yarns & Colors (Yarn supplier; knit manufacturer)
Jiaxing Diwei (Knit manufacturer)
Jiangsu YangFan (Knit manufacturer)
For more information please contact:
Shima Seiki (Hong Kong) Ltd.
Tel: +852-2898-8339
E-mail: [email protected]
This article is also appears in...