Flat Knitting
Steiger at ITMA ASIA: Aries, Libra & Gemini
ITEMA Group flat knitting machine builder Steiger S.A showed machines from its new three level offer to knitwear manufacturers in Shanghai - Aries, Gemini and its latest addition Libra. Steiger launched Libra at the opening of its new Steiger Fashion facility in Modena, Italy earlier this year as an economical alternative to its Aries series which is equipped with special compound needles and 32 motorized yarn carriers. According to Steiger's Managing Director Pierre-Y

31st July 2008
Knitting Industry
| Shanghai
ITEMA Group flat knitting machine builder Steiger S.A showed machines from its new three level offer to knitwear manufacturers in Shanghai - Aries, Gemini and its latest addition Libra.
Steiger launched Libra at the opening of its new Steiger Fashion facility in Modena, Italy earlier this year as an economical alternative to its Aries series which is equipped with special compound needles and 32 motorized yarn carriers. According to Steiger's Managing Director Pierre-Yves Bonvin, the compact Libra 3.130, which is a three system machine, is 20% more productive than the Aries series due to a shorter and lighter carriage which consequently has a faster turnaround time.
Libra uses the same motorized yarn carriers as Aries but is equipped with 16 instead of 32. Steiger has also developed a new set-up comb for the Libra and this can also be factory fitted to the budget model Gemini as an optional extra. Libra unlike Gemini is completely built in Europe. Pierre Yves Bonvin told KnittingIndustry.com: "We are moving more and more to a modular system of manufacturing where we can integrate any new technologies we develop into our top, mid and lower level machines, Aries, Libra and Gemini.
Steiger is developing a multiple gauges concept as offered by leading flat machine builders. Its 7.5 'gauge' will have a 14 cut needlebed for 7 and 12/14 gauge knitwear. Although this is seen as an important development for the future, Steiger is not currently pushing the concept in the market place.
A notable feature of the Libra 3.130 is that air is allowed to flow under the machine where the fabric exits. The back of the machine is open and there is no chute for the knitted piece to slide off the machine. It drops onto the bottom tray. According to Bonvin, this eliminates static produced by the knitted piece sliding over the exit chute.
Libra is fitted with the normal Steiger takedown system and the new set up comb which does not require the needlebed to open to allow set up. Steiger produced around 700 machines in 2007 but expects to be down 25-30% in 2008 in line with market trends.
Coming soon on KnittingIndustry.com – Steiger fashion show at ITMA ASIA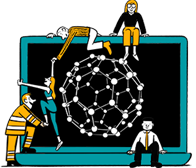 Business intelligence for the fibre, textiles and apparel industries: technologies, innovations, markets, investments, trade policy, sourcing, strategy...
Find out more