25th April 2019, Reutlingen
Stoll presents innovative knitting solutions at Techtextil & Texprocess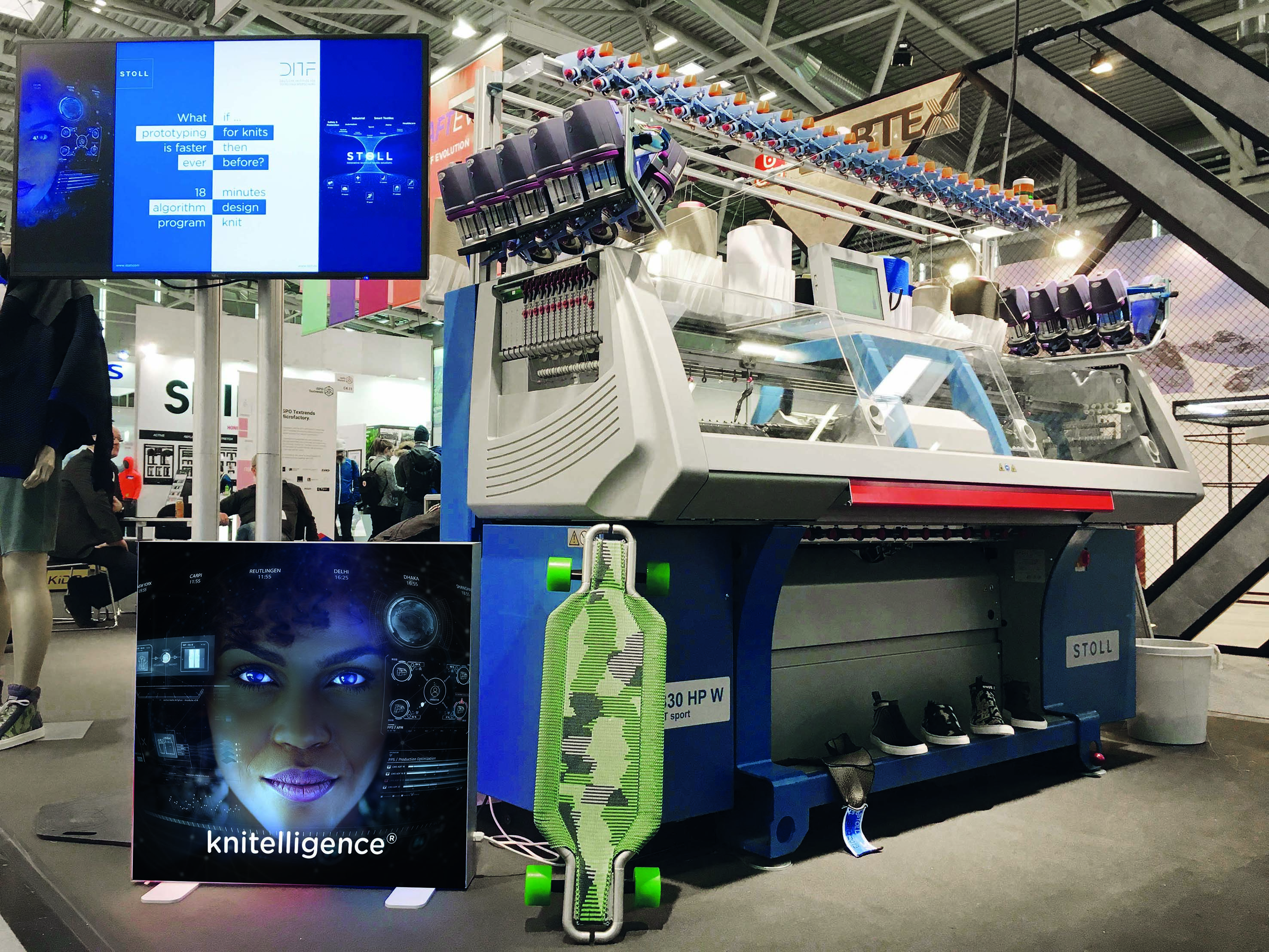 Leading flat knitting machinery manufacturer Stoll will be exhibiting at Techtextil (Hall 3.0, booth F39), the leading international trade fair for technical textiles and nonwovens, which takes place in Frankfurt from 14-17 May this year. International exhibitors will be showing the entire spectrum of technical textiles, functional clothing textiles and textile technologies at the show.
In parallel with the Techtextil, exhibitors will also be presenting the latest machines, systems, processes and services for the production of clothing as well as textiles and flexible materials at Texprocess, which takes place at the same time at the same Messe Frankfurt venue. Stoll will be exhibiting together with DITF (German Institute for Textile and Fiber Research) at Texprocess in Hall 4.1 – booth D45.
"Techtextil is a crucial exhibition for Stoll given the unparalleled variety of applications the show presents to various industries like architecture, automotive, construction, apparel, hazard protection, aerospace, medical, home interior and sports," the company said in a statement today.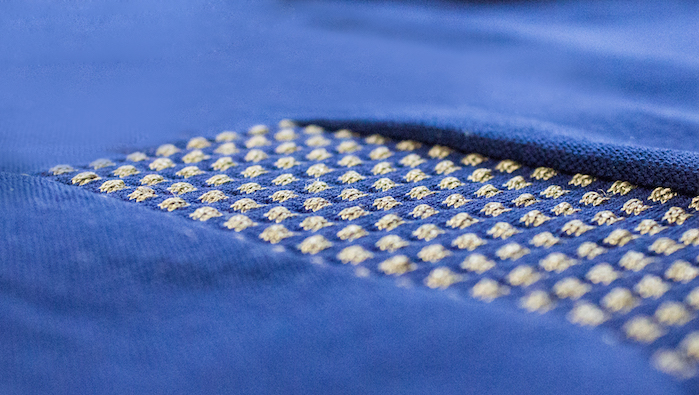 TT e-tex | By introducing conductive yarns, it is possible to create intelligent and functionaltextile solutions. © Stoll.
"The show also provides the opportunity for OEMs like Stoll to showcase their high-tech textile products, fibres, functional apparel fabrics, smart textiles, composites, and nonwovens."
At Techtextil, Stoll will present an innovative range of knitting solutions from the areas of TT med, TT home, TT sport, TT mobility and TT e-tex. "Through its various TT clusters, Stoll presents its versatility within the field of technical applications," the company said.
"Stoll will also present knitwear characteristics and appearances based on products from the weaving, braiding and warp knitting sectors. Due to the versatile product design, the expertise and the competencies of Stoll in the field of applied knitting technology, the company establishes itself as an innovative and successful partner for consulting and development of technical knitting solutions – all of which will be demonstrated during the exhibition."
TT sports | Innovative knitwear ideas such as knit & wear or STOLL 3D multi-shell for shoeuppers combined with intelligent material incorporation and equipment for functional and comfortable sportswear. © Stoll.
At Texprocess, which takes place in parallel to Techtexil, Stoll will be presenting a completely digitized workflow, as part of a microfactory, together with DITF. The integration of Stoll's new software solution knitelligence and DITF's 3D processing tool enables efficient automation for design development and production.
H.Stoll AG & Co. KG is an internationally operating manufacturer of flatbed knitting machines based in Reutlingen, Germany. The world-renowned enterprise was founded in 1873 and has about 1,000 employees worldwide.
Stoll exports to more than 50 countries all over the world and offers integrated services through affiliated companies, sales and marketing centres and numerous agencies. The Stoll product portfolio comprises 3D knitting machines and patterning software which are used for the production of fabrics for fashion as well as for technical applications. With innovative technical developments and a modern production environment, Stoll enables a broad spectrum of knitting trends.
Visit Stoll at:
Techtextil – Stoll: Hall 3.0 | booth F39
Texprocess - Stoll and DITF - Hall 4.1 | booth D45
This article is also appears in...