Editor's View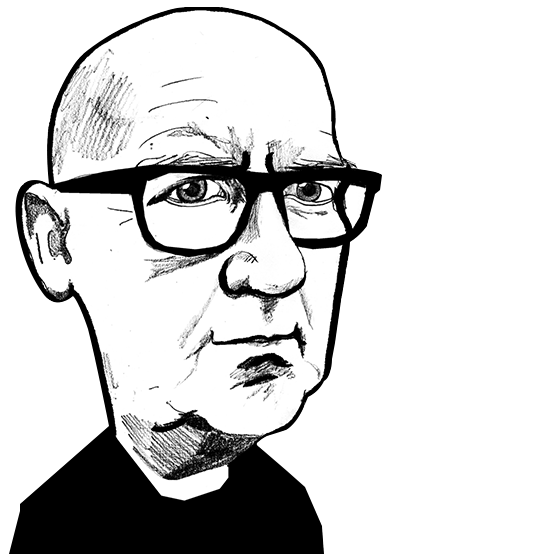 2019 lift-off for knitting and hosiery industries
Billy Hunter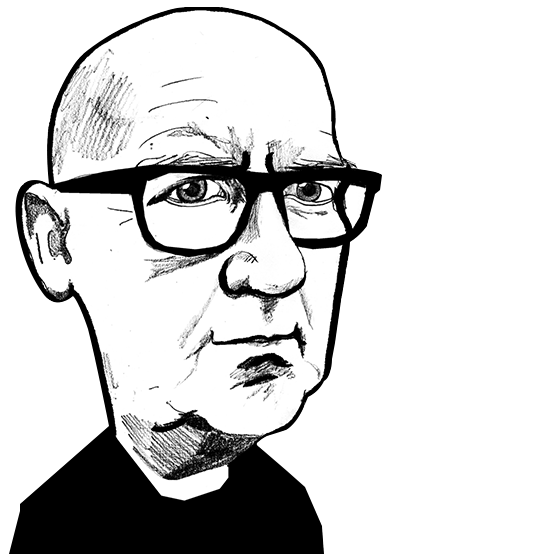 This month, 1,777 exhibitors will present their latest developments for the Spring/Summer 20 season at Première Vision Paris.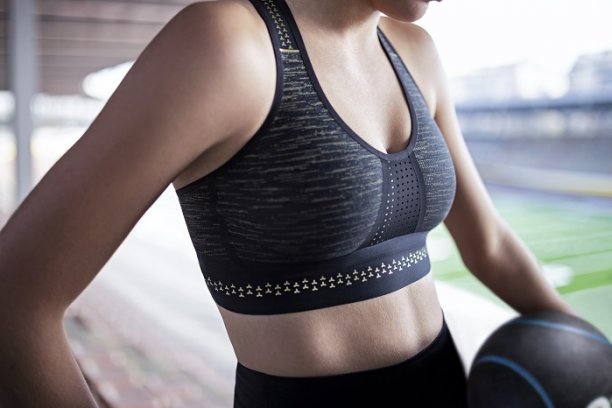 6th February 2019
Billy Hunter
| Manchester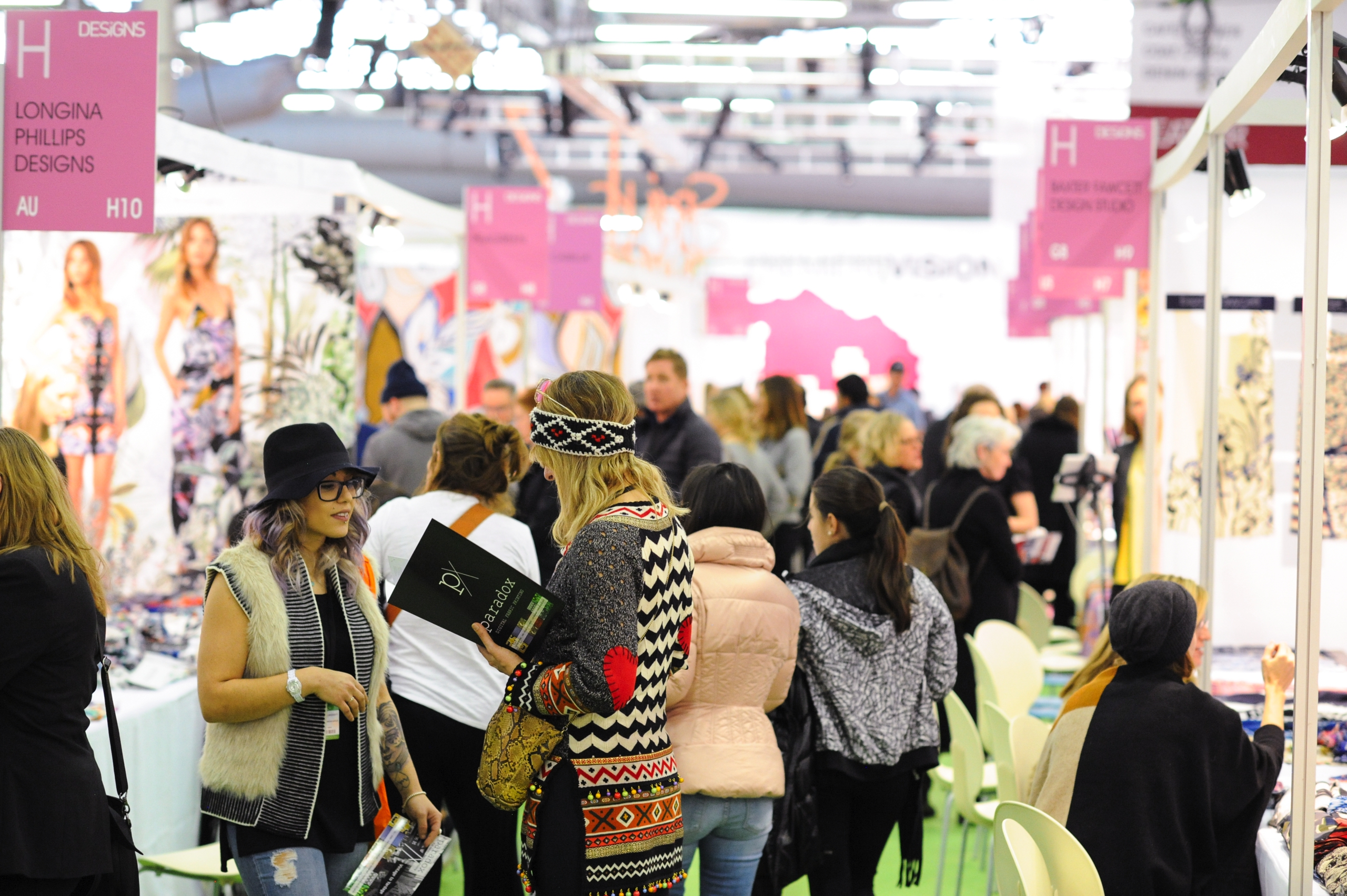 Première Vision Paris will take place from 12-14 February. © Première Vision Paris
This month, 1,777 exhibitors will present their latest developments for the Spring/Summer 20 season at Première Vision Paris. Today, Première Vision Paris presents an ultra-comprehensive and international offer that brings together the full scope of fashion manufacturing know-hows required by fashion and accessory brands. This year, the show has renamed its fashion-manufacturing universes under the Première Vision Manufacturing banner to increase the visibility of their respective offers.
Knitwear Solutions, the platform dedicated to creative flatbed knits, is now Première Vision Manufacturing – Knitwear. This season, it presents know-how and developments from 26 international companies, broadly diversified in terms of specialties, products and origins. An offer adapted to all markets presents diverse materials and a wide variety of styles, including fancy knitting, jacquards and refined finishings). Find out more about what's on offer here – Major step for Première Vision Manufacturing.
Dynamic and high-performing fabrics
Eurojersey will be among exhibitors at Première Vision, presenting the Spring-Summer 2020 Collection of Sensitive Fabrics with a new immersive concept stand inspired by the dynamic and frenetic life of commuters in urban contexts. The collection features multi-functional fabrics, which adapt to the body shape with the maximum comfort and an elegant fit and form to valorise outfits for him and her, the company explains.
For the SS 2020 season, Sensitive Fabrics put the accent on all the performing features essential to technical-urban outfits. Read more here – New Sensitive Fabrics collection at Première Vision.
Sensitive Fabrics certified Lycra Sport PCE enable the creation of bras which sculpt the body. © Eurojersey
The company also showcased its latest fabrics, including the new metallic surfaces and 3D textures at this week's ISPO in Munich. The company debuted its new Absolute Move sports bra collection. Lightweight and breathable, Sensitive Fabrics certified Lycra Sport PCE enable the creation of bras which sculpt the body, create ergonomic shapes and offer an optimal mix of comfort and support, the essential plus factors ensuring full motion control in any type of sports training. Learn more about Absolute Move here – Absolute Move: Innovative technology for ultimate support.
Powering knitwear innovations at ISPO
Leading Japanese computerised knitting machine manufacturer Shima Seiki presents its state-of-the-art SVR123SP at ISPO, which features a special loop presser bed, capable of producing hybrid inlay fabrics with both knit and weave characteristics. The company exhibited at ISPO's Brandnew Village, the biggest platform for sporty start-ups worldwide.
"Demand for such novel fabrics is very high across a wide range of applications including sportswear, innerwear, outerwear, uniforms and other functional clothing, as well as home furnishing and technical textiles," the company explains. See more here – Shima's SVR123SP machine at ISPO.
Another leading flat knitting machinery manufacturer Stoll, from Germany, exhibited at the show with DITF (German Institute for Textile + Fiber Research). Stoll and DITF, the largest European textile research centre, presented a fully-automated production and development process with their digitalised 3D CAD model. "The combination of Stoll's 3D flat knitting technology, knitelligence software package, and DITF's automatisation tool for processing 3D CAD models to 2D knitting data will influence the future of product development and production processes," the company said. Read more here – Stoll presents fully-automated production process at ISPO.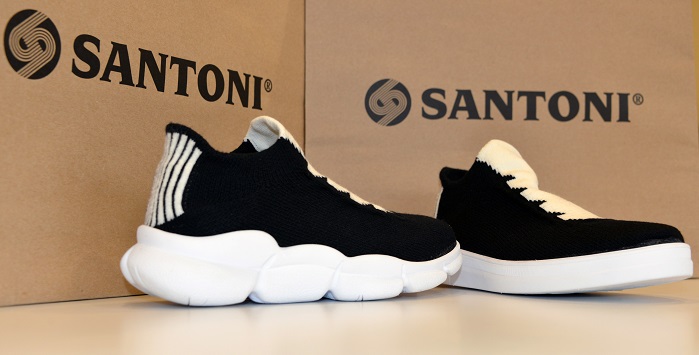 An innovative footwear concept with an upper in seamless wool fabric. © Südwolle Group/Santoni
Südwolle Group, the renowned manufacturer of worsted yarns in pure wool and wool blends, together with Santoni Group, a leader in manufacturing circular knitting machines and pioneer in the seamless technology, presented an innovative footwear concept with an upper in seamless wool fabric at a number of textile trade fairs, including Performance Days and Pitti Filati, which took place last month, as well as at ISPO this week. Visitors can still see the latest innovation at Filo, from 27-28 February. Learn more about the concept here – Südwolle and Santoni present new footwear concept.
Focus on woman's hosiery
Knitting Industry also recently visited a number of producers in the area around Castel Goffredo, which is known as a 'world class' hosiery manufacturing district, to try to gauge how it is evolving to compete in the now globalised and highly competitive hosiery industry.
Recent data shows that global exports of women's hosiery were estimated to be worth US$ 5.787 billion in 2016. Of total exports, China had a 51.7% market share and Italy had a 10.2% market share. However, when it comes to tights (pantyhose), which account for USS$ 1.915 billion of total exports, things are a little different – China has a 23.6% share of global exports and Italy has a 23.4% share. And that, is down to the manufacturers located in the Castel Goffredo hosiery manufacturing district, who are estimated to produce around 90% of all Italian hosiery exports… Read the full article here – Castel Goffredo: World class hosiery manufacturing centre - Part II.
New era in retail ecosystem
Meanwhile, the industry leading Apparel Textile Sourcing Miami (ATSM) show is getting ready to set the stage for the new era in retail ecosystem. The US and Latin American apparel industry professionals — from buyers to sellers throughout the B2B and B2C supply chain — will converge at the Mana Wynwood Conference Center in Miami from 28-30 May. With ATSM and Miami Fashion Week now occurring on the same dates just a few blocks away from each other, it is expected that more than 12,000 industry professionals will be in South Florida during this time.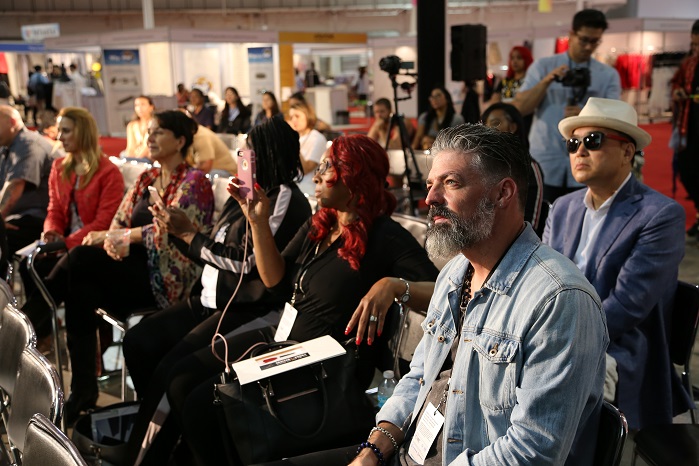 Attendees will have opportunities for Q&A with speakers and panellists. © ATSM
Microbrands will take centre stage, organisers predict. Digital disruption from brands with cyber incubation, such as Bonobos, Glossier, Everlane and Casper, are shifting consumer habits with innovative new store concepts to meet market demand. As microbrands increasingly define consumer buying habits, ATSM 2019 will focus on the future of retail. Learn more here – ATSM 2019 sets stage for new era in retail ecosystem.
Another success
Another US textiles sourcing exhibition – Texworld USA and Apparel Sourcing USA Winter 2019 edition – closed its doors to another highly successful event, taking place last week at the Javits Convention Center in New York. Together, the show connected 330 international suppliers. Collectively, Texworld USA and Apparel Sourcing USA welcomed more than 4,100 qualified buyers. The two shows received attendees from a total of 70 countries, including France, Australia, Canada, Brazil, India, South Africa, Guatemala, Puerto Rico, Italy, Spain, Argentina, the United Kingdom and more.
The two events highlight a broad range of textiles with innovative structures, material mixes and a remarkable array of colour palettes across 16 product categories. Texworld's educational seminar series, organised by Lenzing Fibers, returned to standing room only sessions. It featured sessions hosted by a curated panels of industry experts who discussed the changing global landscape, sustainable solutions and the trend forecasting. See more here – Educational series attendance soars at Texworld USA.
Thank you for reading Knitting Industry!
Jana Bukolovska
Staff Correspondent
Billy Hunter is away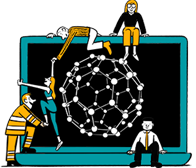 Business intelligence for the fibre, textiles and apparel industries: technologies, innovations, markets, investments, trade policy, sourcing, strategy...
Find out more