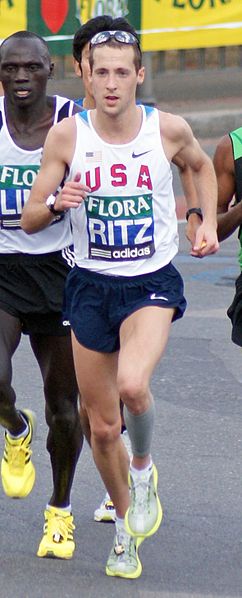 Nike has widened the use of its revolutionary flat knitted Flyknit technology and introduced an exclusive distance track spike shoe which is being worn in competition by US 10,000 metre runner Dathan Ritzenheim.
Since the introduction of Flyknit technology in February Nike has launched the Nike Flyknit Racer for serious runners and the Nike Flyknit Trainer + mass market trainer. This is the first spiked track shoe Nike has introduced with Flyknit technology.
With all the structure and support knitted in, the new spike shoe shares the same unique upper as the Nike Flyknit Racer shoe which is being produced on Stoll flat knitting machines. The Nike Flyknit racer has a seamless upper with integrally knitted supports created by laying-in Nike's Flywire braid.
Nike says it is committed to combining high performance with environmentally sustainable design and the Flyknit Racer upper will unquestionably reduce waste in the manufacturing process. Traditional running shoe uppers are constructed from various fabric constructions which are cut to shape in sections and then sewn together, whereas the Flyknit upper is knitted seamlessly in one piece.
Weighing only 110 grams (3.9 oz), the new running spike is said to feature a narrower fit specifically designed for track performance. The Flywire structured zones on the upper provide support and the variable integrally knitted structures in the upper provide breathability, aiming to give a lightweight sock-like fit.
The Flashlon foam used in the midsole of the new spike is said to provide lightweight, responsive cushioning and arch support for comfort over all track distances.
"Combining ultra lightweight engineering of Nike Flyknit technology with the performance innovation of our track spikes creates a unique running proposition," Martin Lotti, Nike Global Creative Director told finchannel.com.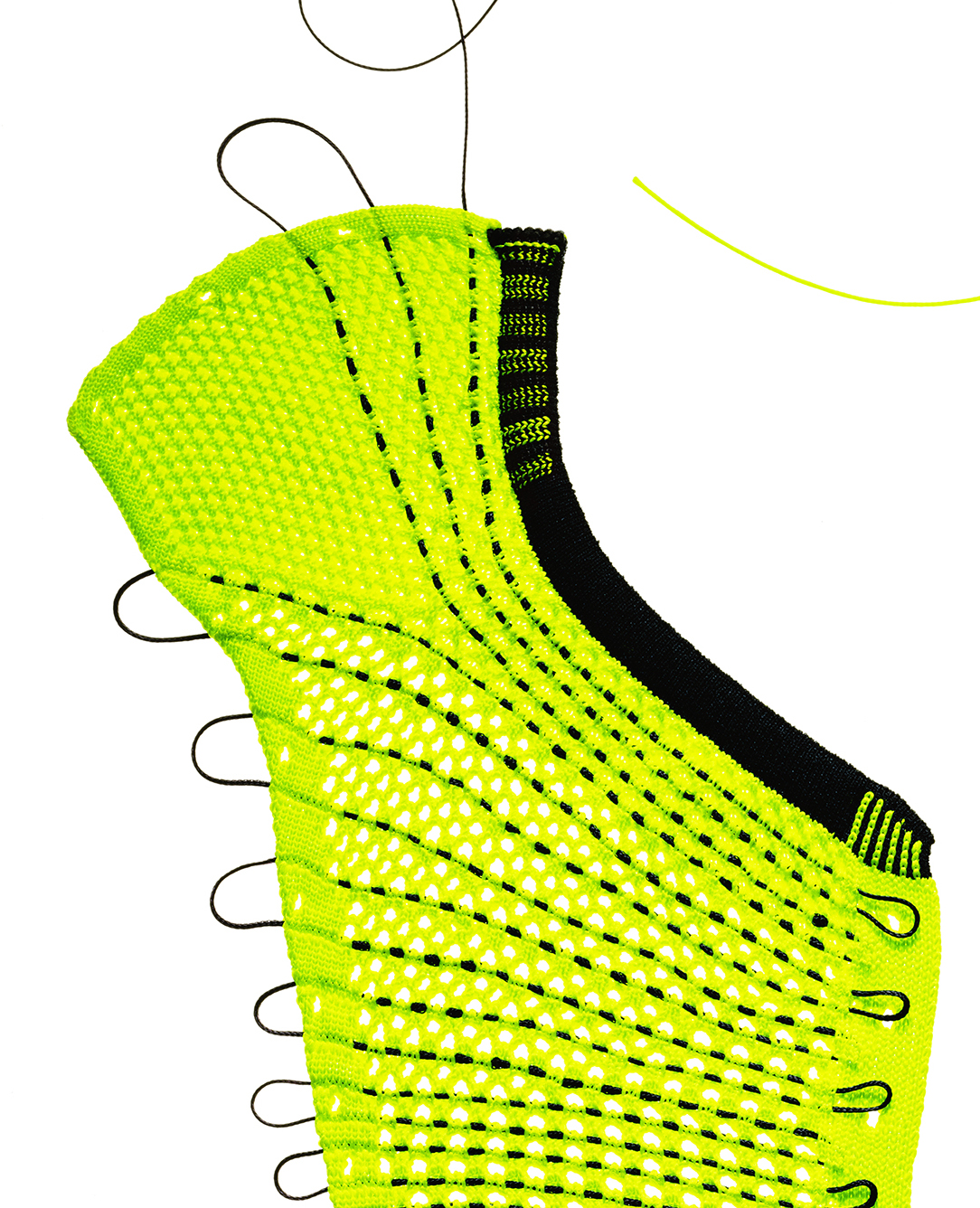 "Nike Flyknit is a breakthrough innovation for the design and development of running shoes and we're excited to be able to deliver this innovation for elite track athletes."
The Nike Flyknit spike features an engineered Pebax sole plate with four removable pins to provide lightweight support and maximize speed. The sharkskin heel pad is said to enhance grip and traction while helping reduce the overall weight of the spike.
Further reading
This article is also appears in...