Editor's View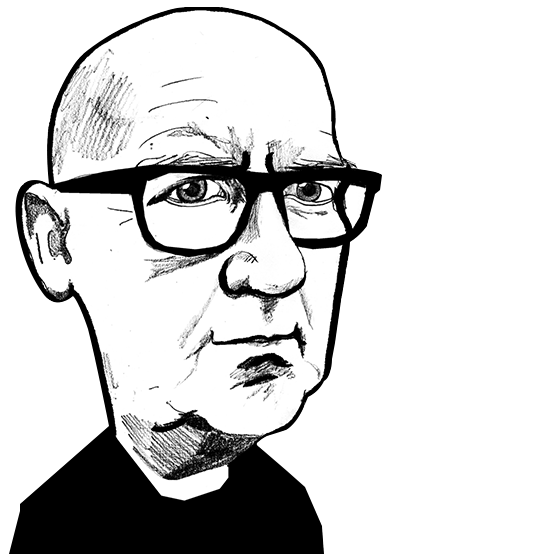 Italian hosiery manufacturing sector steps up to fight COVID19
Billy Hunter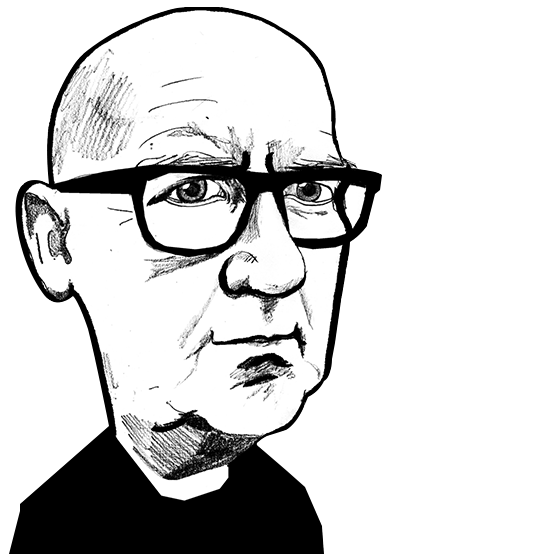 Many companies are closed, however a number are opening their doors and converting their production lines to make masks and other protective gear to help relieve the healthcare crisis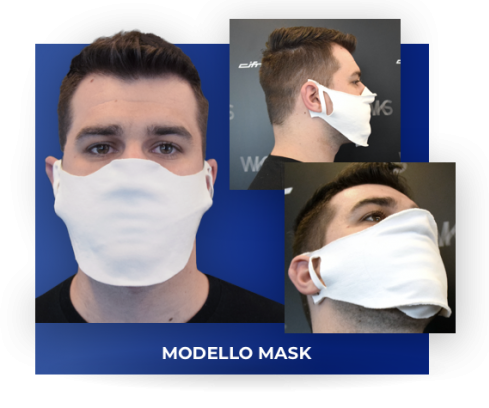 25th March 2020
Billy Hunter
| Italy
© Cifra SpA.
The Italian hosiery industry is stepping up to help fight COVID-19, after reported cases of and deaths from the virus exceeded those in China, where it started. The sector's machine builders are mainly based around Brescia, one of the worst hit cities, and many of its hosiery producers are based in nearby town of Castel Goffredo in Mantova. Many companies are closed, however a number are opening their doors and converting their production lines to make masks and other protective gear to help relieve the healthcare crisis.
Verona headquartered hosiery giant Calzedonia, has converted some of its hosiery and garment factories for the production of masks and surgical gowns. According to the Corriere Del Veneto (www.corrieredelveneto.com), the operation was promoted by the president, Sandro Veronesi, "who from the beginning of the emergency Coronavirus first closed all the sales points in the red areas and then those throughout Italy, anticipating the government decrees," the Veneto news organisation said.
"The factories converted to the production of masks and gowns will be the Italian ones in Avio (Trento) and Gissi (Chieti), and those in Croatia. Special machines were purchased for the creation of a semi-automatic line, and the staplers were trained to the new type of production. This new structure will allow the production of 10,000 masks per day in the initial phase, with an increase expected in the coming weeks."
Calzedonia was founded in 1987 in Verona, with the aim to create a new way of selling hosiery and beachwear for women, men and children, through a franchising sales network. Little more than twenty years later, the Calzedonia network boasts more than 2.000 shops throughout the world. The Calzedonia Group now numbers approximately 32,000 employees worldwide, about 3,000 of which are based in Italy. Its brands include Calzedonia, Tezenis, Intimissimi and Falconeri.
Lonati customers convert to make masks
Brescia based hosiery machinery leader Lonati has reported that a number of its customers have converted their production to make masks on its hosiery machines.
"Between the area of Brescia and Northern Mantova there are approximately a dozen companies that have converted their production to ensure the supply of masks to healthcare facilities throughout the region as well as to the thousands of Italians who continue to work despite most people are in home confinement, thereby allowing each one of us access to basic services and products (supermarket staff, law enforcement, public transport staff, etc.)," Lonati anounced on its website.
"The Calze Ileana company in Castenedolo has managed to convert its production thanks to the versatility of the Lonati machines in the factory," Lonati said
Ileana is a Castel Goffredo based family business, which designs and markets hosiery, socks and underwear. The company launched its 1177 (Eleven Seventy-Seven) brand of technical socks three years ago after doing its own market research. Typical 1177 socks are made from high-tech synthetic yarns to enhance both comfort and performance and have individual left and right feet. ( for further information on the company see- Castel Goffredo: World class hosiery manufacturing centre - Part lll ).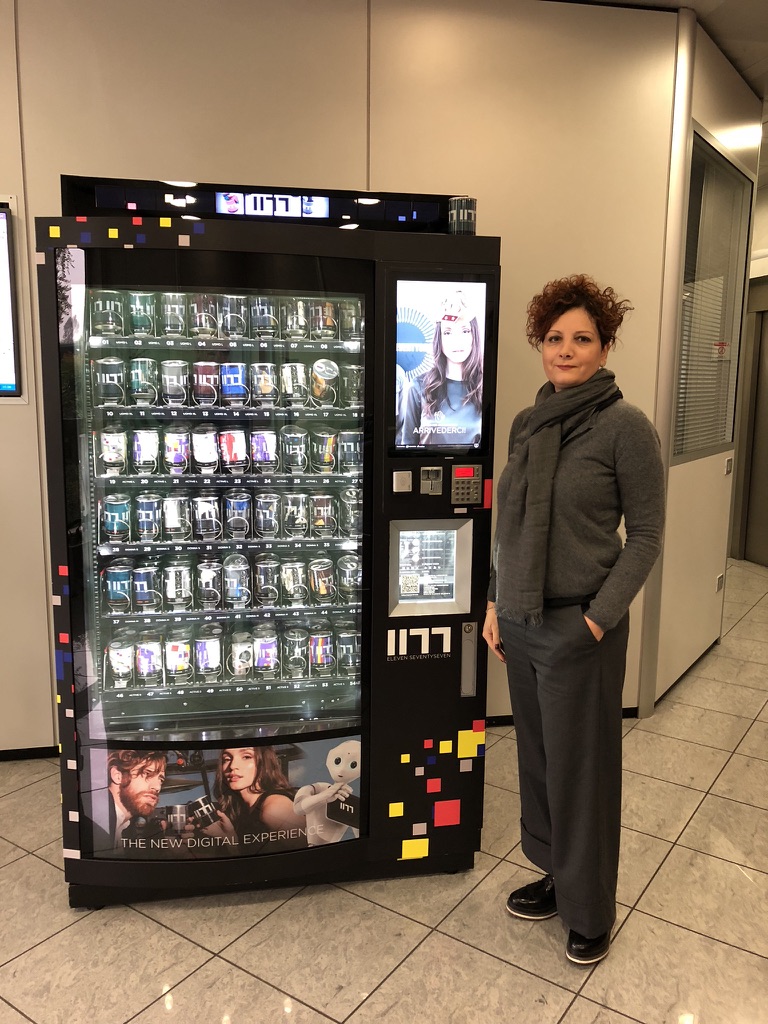 © Knitting Industry.
A few weeks ago, Lonati said that although its factories were closed, it was busy sanitizing the whole company to be ready and safe to restart. "We are sanitizing all the premises - administration offices, reception, production units, warehouses, technical offices, locker rooms, mess hall and production offices by a disinfection through ultra-low volume nebulization with a diluted disinfectant solution which generates 15-20-micron particles to saturate the treated sites," the company said.
The Lonati Group which closed its factories in Italy on 6 March, has four production plants in China, which reopened 15 days ago and just yesterday reached full production speed.
Lonati made the news again earlier this month when Group company Isinnova used its Lonati 3D printing technology to print valves for respiratory devices. The company printed 100 of the valves in 24 hours to meet an emergency situation in Brescia's hospitals, which were under severe pressure.
"Major international news, besides blogs and online trade magazines, have reported the news regarding the 3D printing of respiratory valves made in recent days thanks to Lonati's Ltd. 3D printer and the commitment of our employees Michele Faini and Marco Gavazzi," Lonati reported at the time.
Busi continues to work
Leading Italian socks knitting machine manufacturer Busi Giovanni issued a statement last week regarding its business activities during the COVI 19 (coronavirus) situation. In a letter to its customers and partners, Catina Busi said:
"As you may know, our BUSI company is located in northern Italy where Coronavirus emergency is significantly serious.
Being always committed to adopt and spread the so-called culture of health and safety in our premises, for over the last few weeks we have been promoting responsible behaviour and adopting precautionary measures provided by the Italian Government in order to safeguard and protect our employees' and anybody's health. Read the full story - Business carries on at Busi despite coronavirus crisis.
Warp-Mask to fight COVID-19
Lombardy based Warp Knit Seamless (WKS) specialist and hosiery producer Cifra SpA, has put all of its years of know-how into producing an innovative range of protective masks called Warp-Mask, which will be used to help in the country's fight against COVI-19 (coronavirus). Cifra developed and brought the product to market in just days.
The news comes as the death toll from the outbreak of coronavirus in the north of Lombardy, which has been the worst affected area of Italy, rose by 320 in a day to more than 3770, according to media reports yesterday. The number of cases in the region, which includes the city of Milan, is said to have increased by more than 1550 to 28,760.
"To produce the innovative Warp-Mask in just a few days. For its realization, the exclusive patented WKS technology was used with which the Verano Brianza company manufactures athleisure, hosiery and sport garments for major international brands," Pambianconews.com reported. Read the full story – Cifra launches Warp-Mask to help in fight against COVID 19
Argar Technology open for business
Elsewhere in Northern Italian knit production, protective fabrics specialist Argar Technology announced it was open for business. Argar, a leading specialist in research and development of protective knitted fabrics based in Magnago, Italy, has announced that it is open for business, as the company falls into the category of "textiles authorized for production," issuing the following statement today.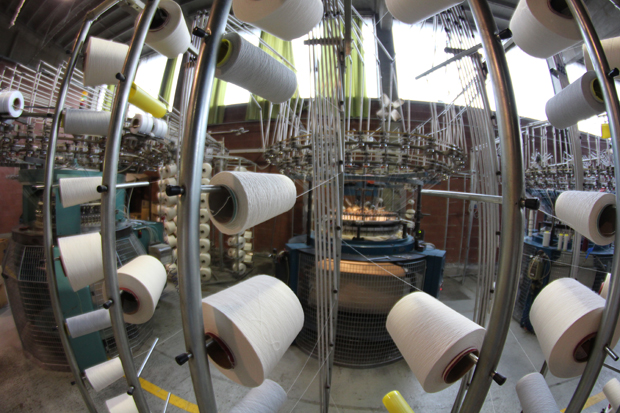 © Argar Technology
"Following the further restrictions entered into force today 24.03.2020, issued by the Council of Ministers and the Lombardy Region, Argar informs that it falls into the category of textiles authorized for production."
"Therefore, Argar will continue to guarantee the service to its customers, with possible reductions in working hours and compatibly with the operations of our suppliers and logistics, putting in place all the safety and prevention provisions for its employees and carrying out, in some departments, smart working activities."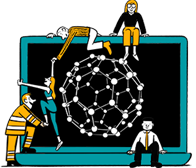 Business intelligence for the fibre, textiles and apparel industries: technologies, innovations, markets, investments, trade policy, sourcing, strategy...
Find out more