Flat Knitting
Nike Flyknit: Ready, Steady, Go!
When sportswear and sports shoe giant Nike announced in February the launch of a revolutionary new running shoe which uses state-of-the-art integral knitting techniques to create a one piece upper, we published the following article - Nike Flyknit a seamlessly knitted running shoe! .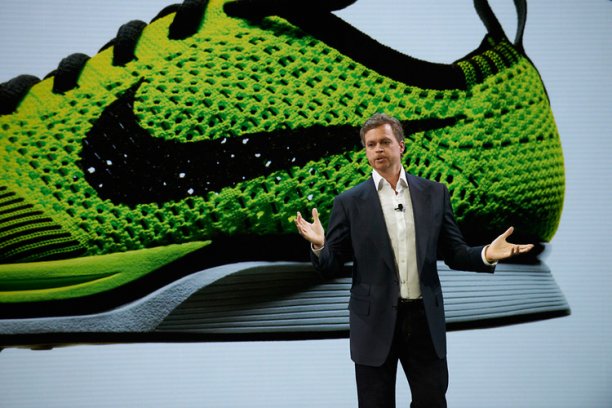 31st July 2012
Knitting Industry
| London
When sportswear and sports shoe giant Nike announced in February the launch of a revolutionary new running shoe which uses state-of-the-art integral knitting techniques to create a one piece upper, we published the following article - Nike Flyknit a seamlessly knitted running shoe! .
The article explains how the shoe upper is made using state-of-the art flat knitting technology and was our most read article since we launched Knitting Industry website in 2008 – by a long way!
The story created a real buzz around the industry and the social networks were busy with comments and discussions about Flyknit, so we decided to contact Nike to see if we could find out a bit more about how this exciting new product was being made and of course where it was going to be made.
Nike had announced that two versions of Flyknit would launch in July just in time for the London games, so we assumed that manufacturing would already be in place in order to meet anticipated demand.
We told Nike we had heard it had set up a manufacturing unit to produce the shoe uppers on Stoll flat knitting machines. We asked how many machines the company had or was planning to have. We also asked which model and gauge of machine the company was using and whether the unit was located at Nike's HQ in Oregon.
Mary Remuzzi, Director, Global Corporate Communications at Nike replied to us saying:
"We can't comment on specific details, but we do have a prototype machine at our headquarters in Oregon."
We wanted to know whether the shoe uppers were being made in the USA, as clearly knitting the upper in one piece can be considered to be environmentally friendly in terms of waste minimisation, logistics and energy savings.
We also wanted to know about raw materials and the other components in the shoe – what kind of yarns are being used and are they made in the USA? We also asked where the sole units were being made and whether the shoe was to be finally assembled in USA.
Nike responded, saying: "We can't comment on the sourcing for specific components. The final assembly for the shoe is in Asia."
"With regards to the yarns, we do use multiple variations of polyester yarns in any one upper, depending on the specific needs for a particular area," Mary Remuzzi explained.
"For example, where we need stretch, you will find more elastic yarns. In areas for more support you may find multiple yarns of varying properties such as denier and strength," Mary clarified, adding:
"Nike developed these yarns with a partner so they would meet the specific needs of high performance footwear."
We asked Nike if it had any data it could release on Flyknit manufacture versus conventional manufacture.
"We can't share specifics, but how the Nike Flyknit is manufactured gives us more flexibility in how product is made," Mary Remuzzi said.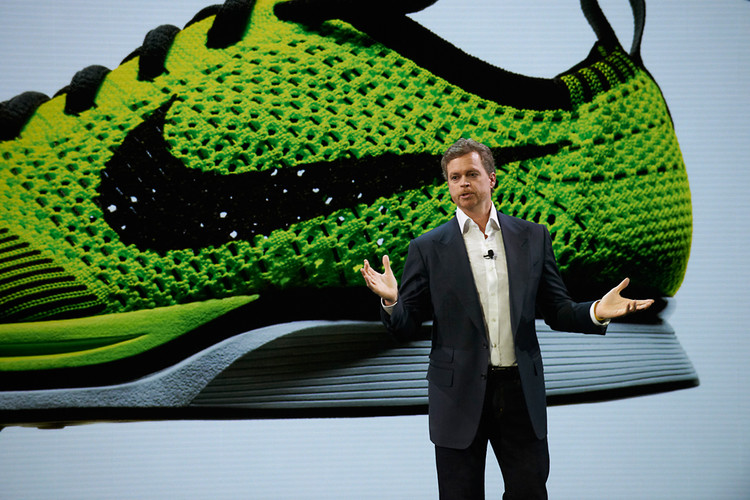 Taking Nike's responses to our questions and adding information we have picked up from various discussions which have been taking place around the knitwear industry, we have made some educated guesses about how the whole Flyknit manufacturing set up might work.
Recruiters were working the social networks some time ago looking for skilled flat knitting machine programmers and Nike has since hired a number of skilled flat knitting technicians in the USA. A wide range of Flyknit uppers have been developed for limited edition shoes which have already been released into the market in different styles and colours utilising a range of yarns and in a range of sizes, which amounts to a colossal amount of sampling and development work on flat knitting machines.
Add to that, the fact that the Flyknit Racer is the marathon shoe that the world's best runners, including those from Kenya, Great Britain, Russia and the US were scheduled to wear in this spring's marathons and in London over the next few weeks - and the Nike Flyknit and Nike Flyknit Trainer+ are scheduled to be available for all runners from July.
Then add to that the fact that Nike released its third instalment of the HTM Flyknit collection last week. HTM is the ongoing collaboration between Fragment Design Founder Hiroshi Fujiwara, Nike design legend Tinker Hatfield and Nike Inc. CEO and designer Mark Parker. HTM is said to "celebrate the groundbreaking performance attributes of a new technology that changes the way footwear is constructed."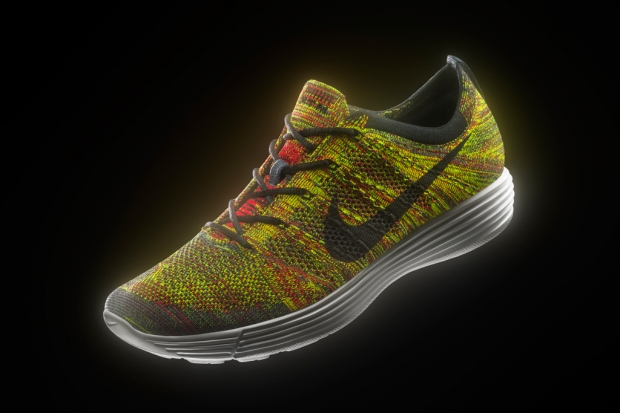 Now with the games in London fully underway it is therefore obvious that Nike now has a significant flat knitting technology based development unit and has access to fairly large number of flat knitting machines somewhere which must have been in production for sometime in order to make the numbers of Flyknit uppers required for the projects mentioned above.
If we assume Flyknit is knitted in 10 or 12 gauge and estimate a production time of approximately 30 minutes per upper, then one flat knitting machine such as a Stoll CMS 530 HP working 24/7 might produce around 320 uppers per week. That's only enough for 160 pairs of Flyknit shoes and at that rate, 1000 machines would be required to produce 160,000 pairs per week.
Given the buzz Nike have created around Flyknit and the link with the London games, 160,000 pairs sounds like small numbers.
We have heard about one supplier of running shoes to Nike that has invested in 80 Stoll machines to produce Flyknit uppers – which would give around 12,800 pairs per week based on our production assumptions above.
Still sounds like relatively small numbers – so what about scaling up production?
And adidas has just released its adizero Primeknit show which looks very similar to Flyknit (see link below) – where are all the uppers going to be made and by whom?
More to follow shortly..
Further reading
Adidas unveils adizero Primeknit running shoe
Nike Flyknit: A seamlessly knitted running shoe!
Nike Flyknit: Quantum leap for flat knitting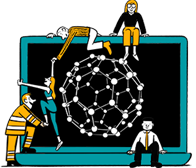 Business intelligence for the fibre, textiles and apparel industries: technologies, innovations, markets, investments, trade policy, sourcing, strategy...
Find out more