Billy Hunter reports from Italy
This year is the 20th anniversary of the launch of Shima Seiki's WHOLEGARMENT knitting, a revolutionary flat knitting technology that allows the production of 'seam-free' knitwear. This is one of a series of articles that sets out to investigate the impact of the technology on Italy's knitwear industry and its leading advocates.
This summer I travelled to Trentino in Italy's far north, which along with South Tyrol, is one of two provinces that make up the region of Trentino-Alto Adige/Südtirol. It covers an area of more than 6,000 square kilometres with a total population of only half a million and is renowned for its mountains - the Dolomites, which are part of the Alps.
I've come here to visit knitwear manufacturer New Twins Srl which is based in the small community of Avio about 50 kilometres from Trentino's capital Trento. Avio sits in a flat plain by the Adige river, enclosed by Monte Baldo in the east and by Monti Lessini in the west. It is a scenic place and the picture-perfect backdrop for a modern-day knitted garment manufacturing facility.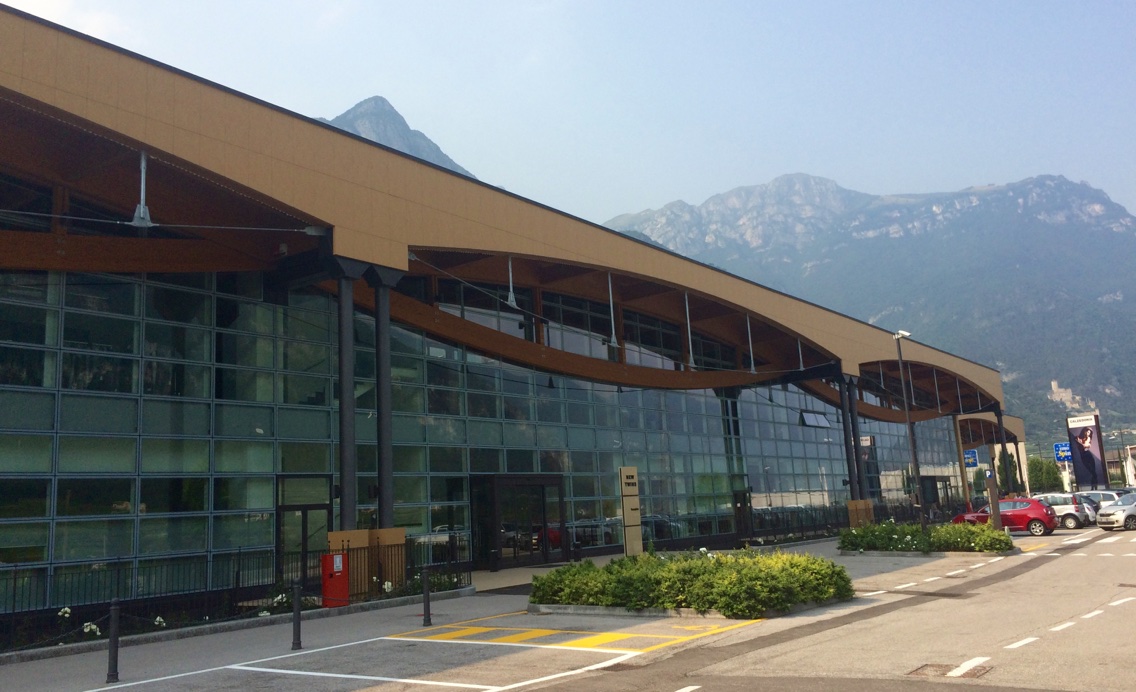 New Twins Srl is a company owned by Tarcisio Ruffoli and his twin brother Francesco (hence New Twins), together with the legendary Italian hosiery, lingerie and swimwear giant, Calzedonia Group. The Ruffoli brothers own 80% of the shares and Calzedonia owns the remaining 20%.
The company's ultra-modern factory and combined Calzedonia Group retail outlets stand right in the middle of the valley and it's an awesome panorama – a handsome sweeping contemporary glass fronted structure with mountain backdrop. There are approximately 250 employees on site.
The Calzedonia Group consists of the Calzedonia, Intimissimi, Tezenis, Falconeri and Cash & Carry brands and was founded by legendary textile entrepreneur Sandro Veronesi in 1987. Mr. Veronesi is reputed to be one of the richest people in the world, with a net worth of well over one billion dollars and the group has around 3000 stores in more than 30 countries, with factories in Italy, Eastern Europe and Sri Lanka with approximately 20,000 employees worldwide.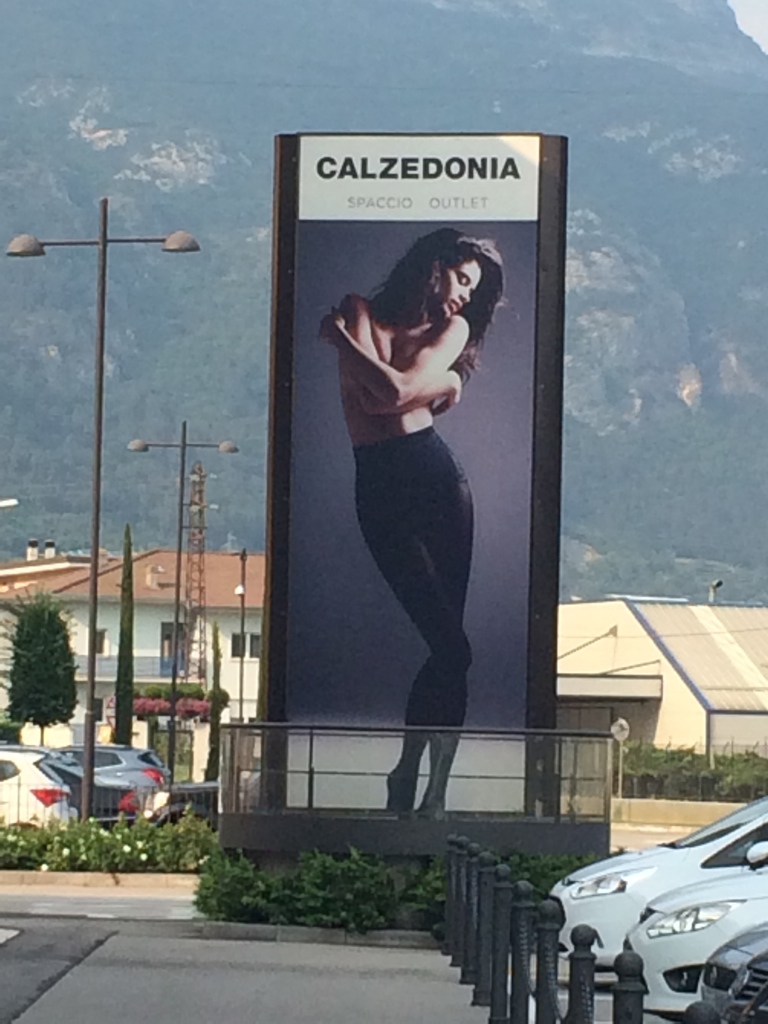 In 2009 Calzedonia acquired a majority shareholding in the prized Falconeri brand, already known for its quality cashmere knitwear, and subsequently New Twins was set up to supply Falconeri.
Falconeri offers top quality knitwear at affordable prices, much in the same way that Cazedonia does in hosiery, lingerie and swimwear. The brand specialises in garments created using superior natural yarns, designed for men and women with an eye for premium quality, in attractively simple, versatile styles enhanced with fashion details.
Calzedonia was founded with the aim of creating a new way of selling hosiery and beachwear for men, women and children, through a franchising sales network. Prior to the arrival of Calzedonia, the intimate-wear sector was aimed at a small audience but the company succeeded in opening up the product category to 'democratic consumption' by a vast public of all ages and means.
Made in Italy
New Twins general manager Tarcisio Ruffoli has a hosiery background and worked at Calzedonia from 1994 until he and his brother set up New Twins in 2012. New Twins makes both men's and women's knitwear and has recently invested in a brand new factory with the very latest technology to help further reduce garment make-up costs whilst keeping the important Falconeri 'Made in Italy' label.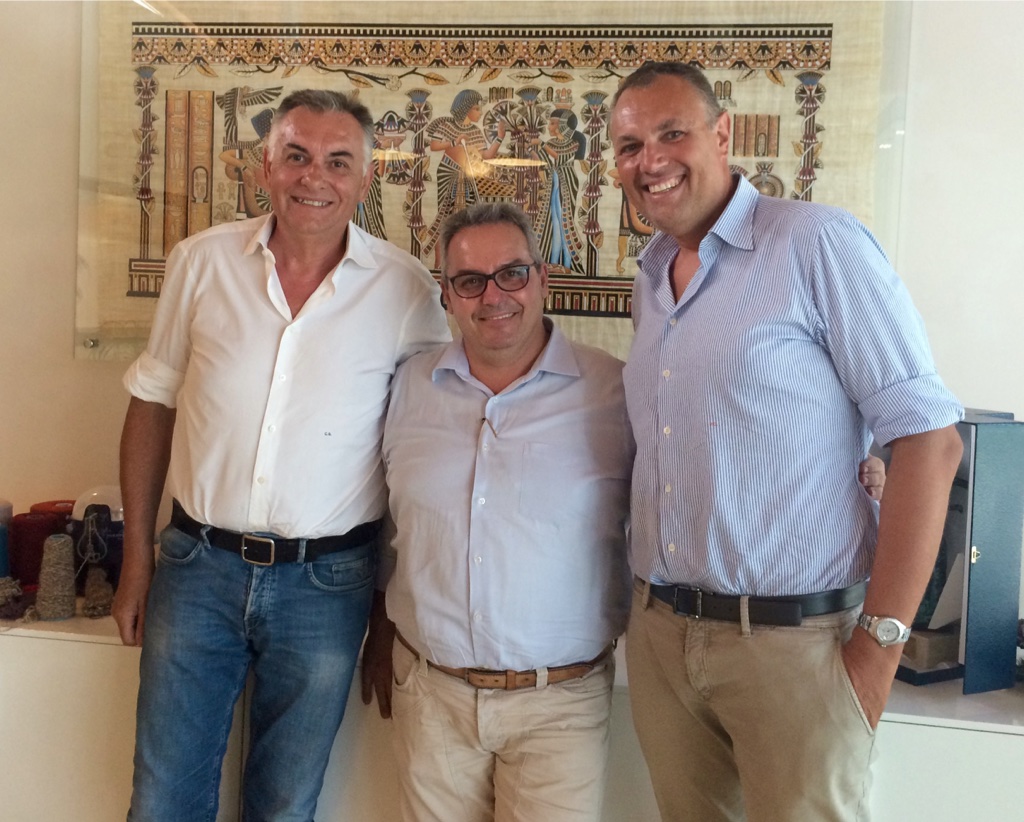 After visiting the company's stunning design studio, which is buzzing with young designers working on socks, knitwear and other garment developments, we proceed to the factory to take a tour of New Twins' knitting facilities.
The first impression is that it's a hosiery factory as there are many Lonati sock knitting machines. Close inspection reveals that the machines are using automatic toe closing technology to make seam free socks on the knitting machines much in the same way that Shima Seiki WHOLEGARMENT machines make seam free knitwear.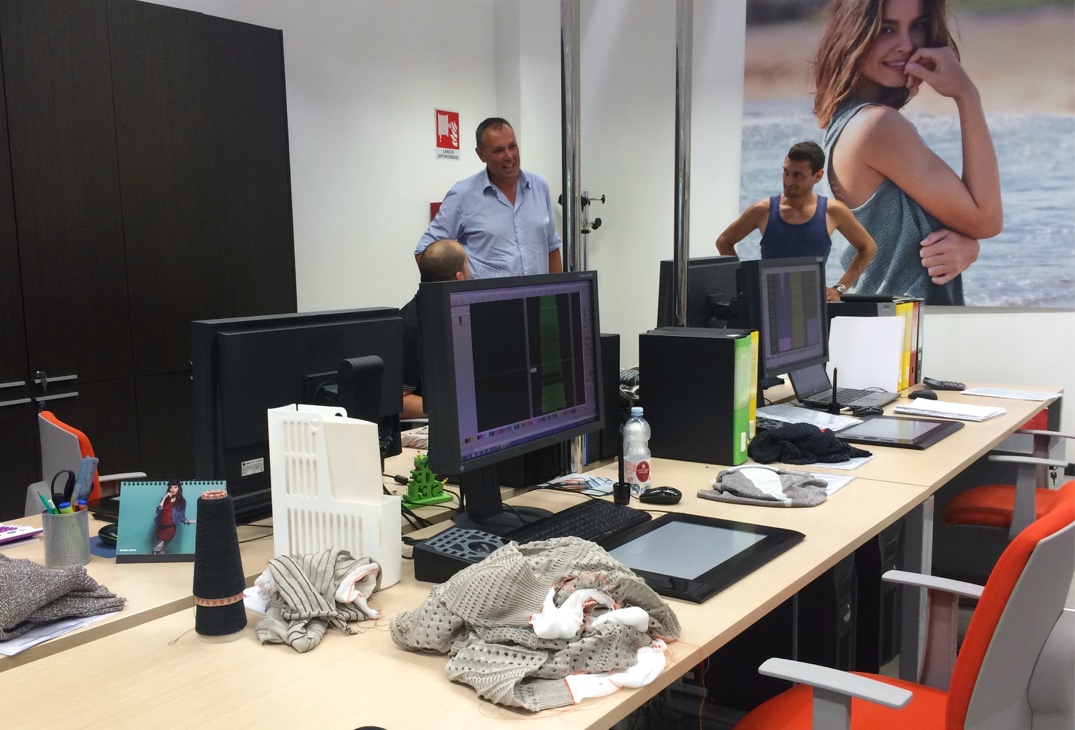 WHOLEGARMENT manufacturing is the obvious route for a company with New Twins' hosiery background to follow if it is venturing into knitwear – with its high technology, guaranteed quality, seam free comfort in the final product and reduced labour costs – and of course Made in Italy.
Very latest MACH2X WHOLEGARMENT knitting machines
The immaculate highly automated factory's rows of high-tech sock knitting machines finally give way to row upon row of state-of-the-art Shima Seiki WHOLEGARMENT machines.
New Twins currently has 64 Shima Seiki Wholegarment knitting machines in gauges 15 and 18. Thirty-seven of these are MACH2X models in 15 gauge and twenty-seven are MACH2X models in 18 gauge.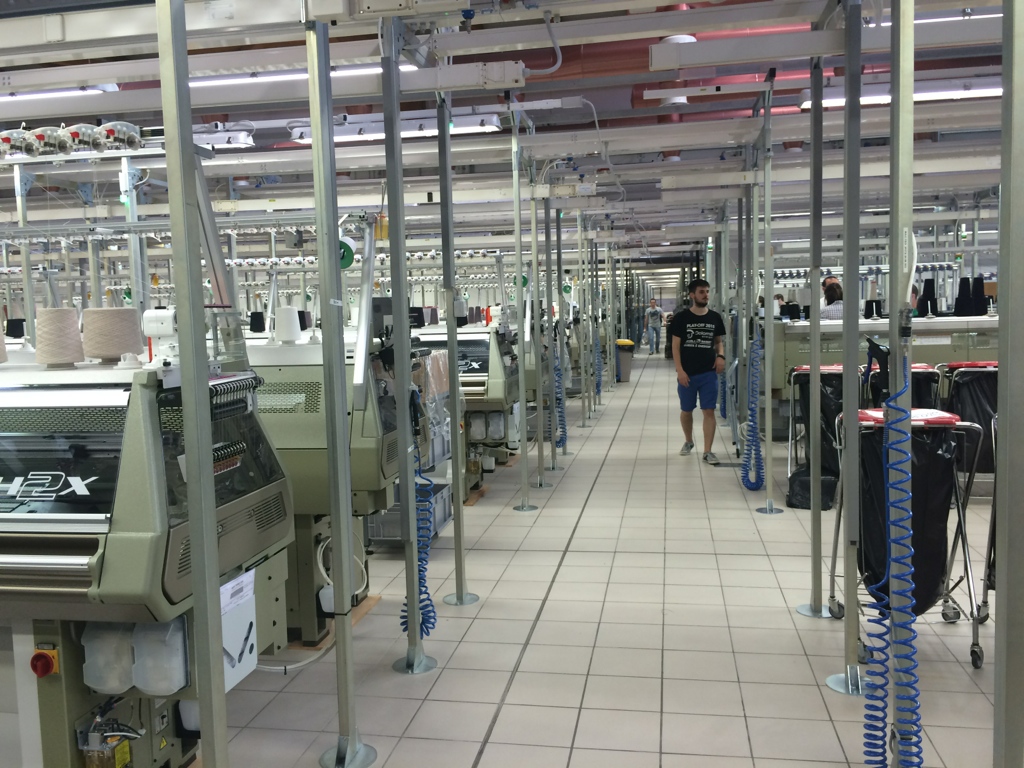 MACH2X is a recent addition to Shima Seiki's line of WHOLEGARMENT specialty machines that features 4 needle beds and the company's original SlideNeedle. It knits beautifully shaped, high-quality WHOLEGARMENT products, which conform to the body for improved comfort and a more elegant silhouette.
As the 'MACH' name suggests, speed and productivity are dramatic. Fairly new to the line-up is 18L gauge capability whereby a special large-hook version of the SlideNeedle is used for knitting 15-gauge fabrics at 18-gauge needle pitch for very high productivity when knitting ultrafine gauge garments.
The tighter needle pitch also allows for a tighter fabric especially for ribs, contributing to higher-quality WHOLEGARMENT items. A visit to New Twins' showroom confirms this in the form of its immaculate 100% cashmere and high quality cotton sweaters.
Benefits of WHOLEGARMENT production
According to Tarcisio Ruffoli one of the main benefits of using WHOLEGARMENT knitting technology at New Twins is that labour costs can be reduced, especially linking costs. "The technology also enables simpler logistics'" Mr. Ruffoli says, "And we can ensure that our products retain their 'Made in Italy' cache."
"This technology also has a big impact on prices," Ruffoli illuminates. "Because we can reduce our costs, we can go into the market with lower prices." This is important and fits in with the Calzedonia way of thinking – make good quality products, install the latest technologies and efficiencies and create novel routes to market selling at reasonable prices.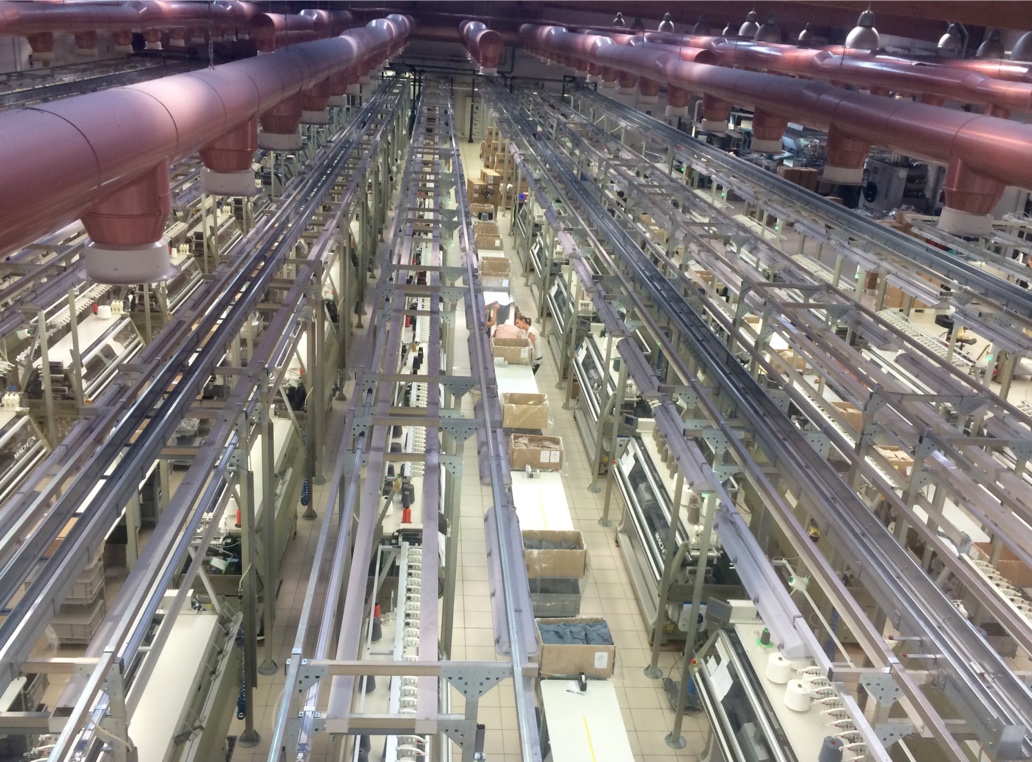 I query whether his customers actually understand the benefits of WHOLEGARMENT knitwear and Mr. Ruffoli's answer is quite enlightening. "Our customers are beginning to understand," he explains. "This technology is twenty years old but until recently the consumer didn't understand the benefits. Now they are starting to understand and in addition, because we have a direct connection to the end user, we can explain the benefits."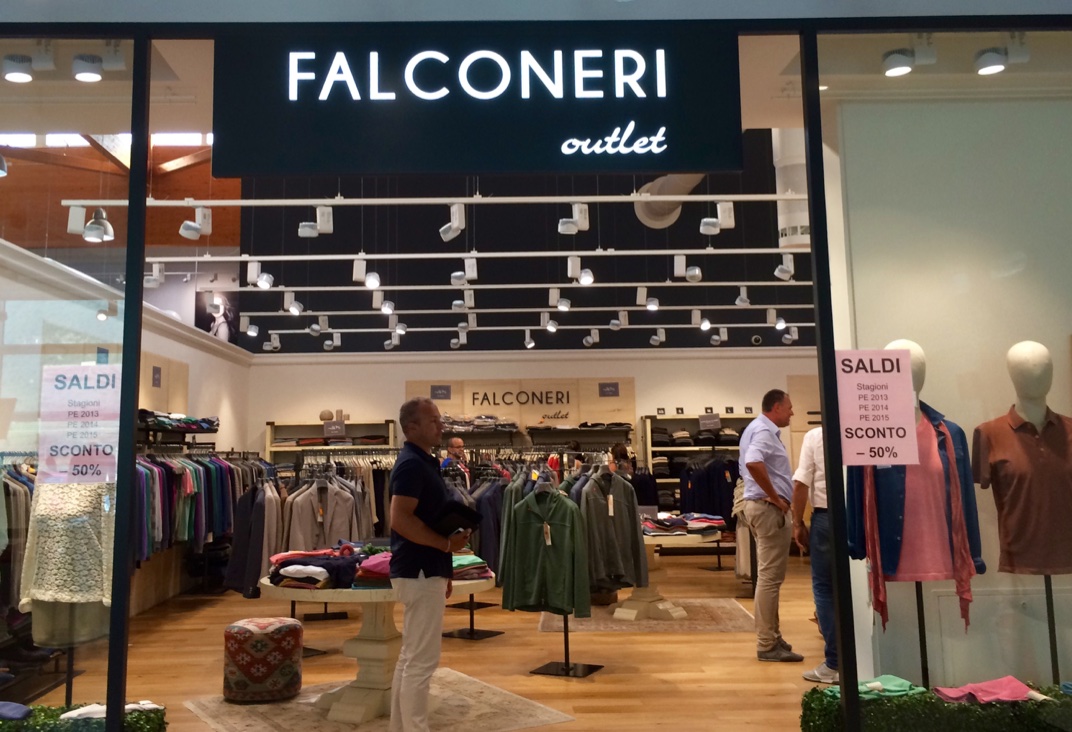 The conversation continues in the same vein and a little more of the New Twins philosophy is revealed. The company actually plans to become known for its WHOLEGARMENT knitwear. "In future we will be looking to identify our brands with WHOLEGARMENT," Ruffoli explains. "We can become known for our WHOLEGARMENT knitwear."
New way to make ultra-fine gauge knitwear
I ask Tarcisio Ruffoli whether he would change anything if he could start again with WHOLEGARMENT manufacturing. He says: "No. We would not change anything. We started with 18 gauge, the most difficult gauge to start with, which is a major achievement."
"We made mistakes," he says. "But we learned from our mistakes. Mistakes are important. The next day will be better than yesterday," he adds.
Twenty years ago fine 18-gauge flat knitting machines with patterning potential had only recently been developed. The ultra-fine knitwear market was small, exclusive and the realm of a few manufacturers of 30 gauge (30 needles per 1 ½ inches) fully fashioned knitwear made on Cotton's patent frames. Nowadays, however it is possible for new players like New Twins to enter the ultra-fine gauge market.
It is ironic that a company new to knitwear manufacturing like New Twins has chosen to start with what is considered to be the most difficult gauge to knit.
18 gauge WHOLEGARMENT knitting has its challenges but it is testament to the technology, that with the right technical support, it is now possible for a start up company to invest in ultra-fine gauge knitwear production.
The fact that post knit make-up or garment assembly is all but eliminated, as in the case of WHOLEGARMENT, does of course make a huge difference as there is no need to find or train linkers capable of finishing such fine garments – or incur the associated costs.
Calzedonia's founder Sandro Veronese once famously said that "In life, as in work, we need to be actors, not spectators." That attitude and entrepreneurial spirit is highly evident at New Twins and the company looks set to be one of the leading players in WHOLEGARMENT production and retailing through the Falconeri brand.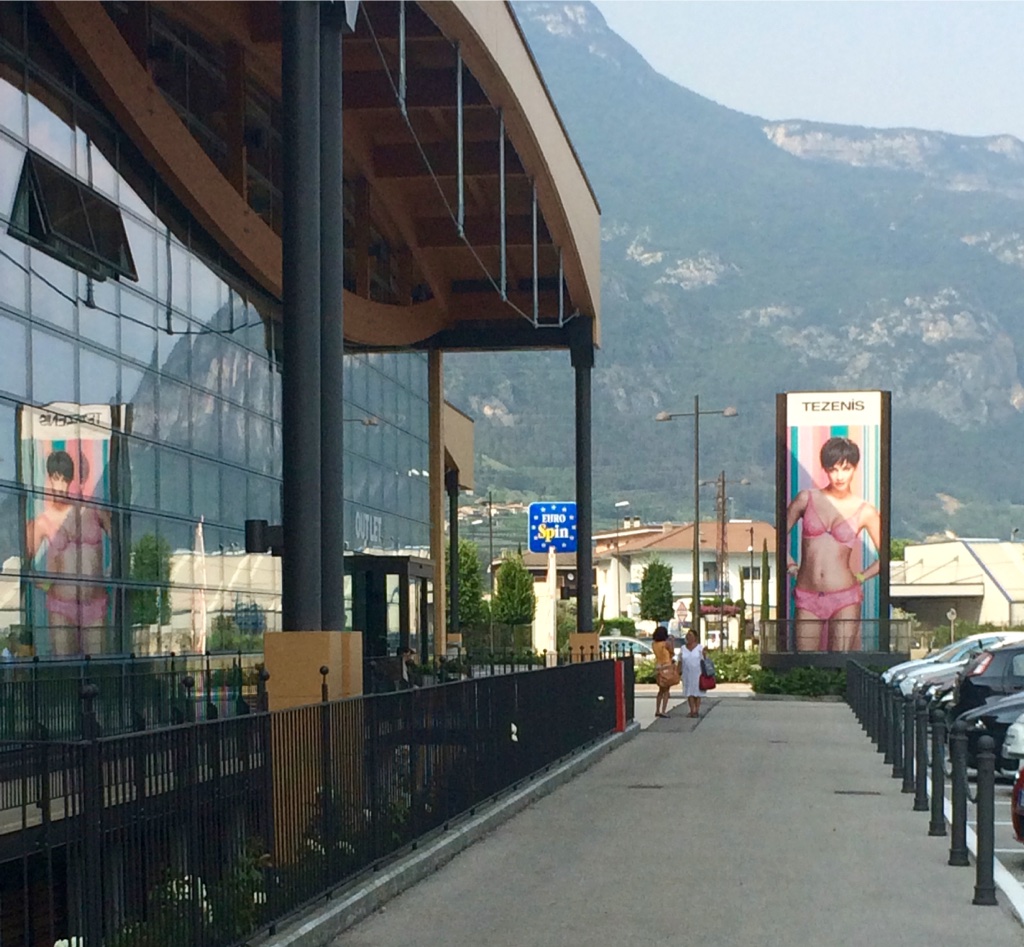 New Twins is definitely much more of an actor than a spectator in the field and in time it may well be commended for its achievements.
The big question is however, whether New Twins can follow in Calzedonia's footsteps and succeed in helping usher in the age of 'democratic consumption' of WHOLEGARMENT knitwear, where products are sold widely to people of all ages and all means in multiple markets. Considering the way New Twins has overcome initial difficulties, from its first days, it would come as no surprise if it succeeded in this challenge as well.
Further reading
MIND Srl – A WHOLEGARMENT Success Story from Italy's Veneto Region
WHOLEGARMENT knitting technology helps set New Esse Maglieria apart from its competitors
WHOLEGARMENT investment cuts labour costs and creates new opportunities for Sabry Maglieria
La Trama: A WHOLEGARMENT Powerhouse In Italy's Marche Region