Flat Knitting
Innovation Comes of Age with Shima Seiki at ITMA 2015
The last time show was held in Milan (1995), the company introduced the world's first WHOLEGARMENT knitting machine. We preview what's in store at this year's show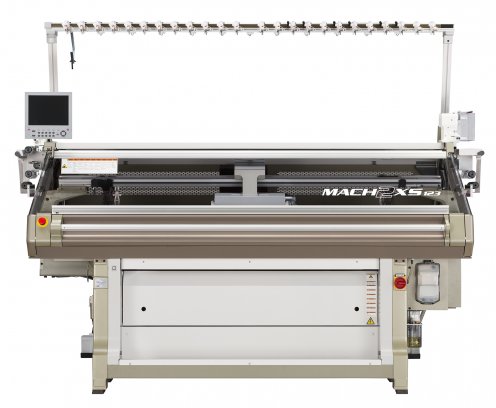 28th September 2015
Knitting Industry
| Wakayama
Leading Japanese computerized flat knitting machine manufacturer Shima Seiki Mfg., Ltd. of Wakayama, Japan is preparing to exhibit at the International Textile Machinery Exhibition (ITMA 2015) in Milan, Italy in November. The last time show was held in Milan (1995), the company introduced the world's first WHOLEGARMENT knitting machine. Capable of producing a garment in its entirety with no seams, it was revolutionary technology that was proclaimed "The Magic of the Orient" by the industry press at the time.
This autumn, Shima Seiki returns to Milan to celebrate the 20th Anniversary of WHOLEGARMENT knitting technology under the slogan "Innovation Coming of Age."
"Just as a 20-year old assumes new responsibilities as an adult and begins contributing to society, WHOLEGARMENT is likewise expected to take on an instrumental role in mainstream production in the coming age," says Shima's Masaki Karasuno.
"Appropriately for WHOLEGARMENT the official theme for ITMA 2015 challenges us to "Master the Art of Sustainability." Although by its very nature WHOLEGARMENT is considered one of the most sustainable forms of garment production with minimal dependence on labor, material and other resources, Shima Seiki will propose several novel ways to produce WHOLEGARMENT knitwear even more efficiently by exploiting 3D shaping and tubular knitting characteristics," Mr. Karasuno adds.
Economic and logistical advantages
With Italy and the rest of Europe in its scopes, at ITMA Shima Seiki will also emphasize the economic and logistical advantages of WHOLEGARMENT knitting for local production in domestic markets, which further increases the sustainability factor by eliminating time, cost and energy otherwise spent in shipping from off-shore locations.
MACH2XS - New flagship WHOLEGARMENT machine
Visitors to Shima Seiki's ITMA 2015 stand can look forward to a compilation of two decades of ongoing research, development and refinement in WHOLEGARMENT knitting technology.
The result of this effort is MACH2XS, a new flagship machine featuring the company's original SlideNeedle on four needle beds, that earns its position at the pinnacle of modern knitting machine technology.
Hybrid knit-weave fabrics
Other flat knitting machine highlights include first-time exhibits of new technology for both WHOLEGARMENT and conventional knitting machines, including new versions of the SRY-LP series with special loop presser beds that debuted at ITMA Barcelona 4 years ago and originated the recent popularity for hybrid knit-weave fabrics.
Proposals in knitting will be made for various applications outside the realm of fashion, including home furnishings, sports, medical, automotive, aerospace and other industrial textiles.
Ultra realistic Virtual Sampling
Demonstrations will also be held on an updated version of Shima Seiki's SDS-ONE APEX3 3D design system that provides comprehensive support for the entire knit supply chain from planning and design to production and sales promotion. With a new 3D graphics engine for producing simulations with even higher quality, ultra-realistic Virtual Sampling minimizes the costly time, energy and resource consuming sample making process for quick and efficient evaluation and shortened lead times.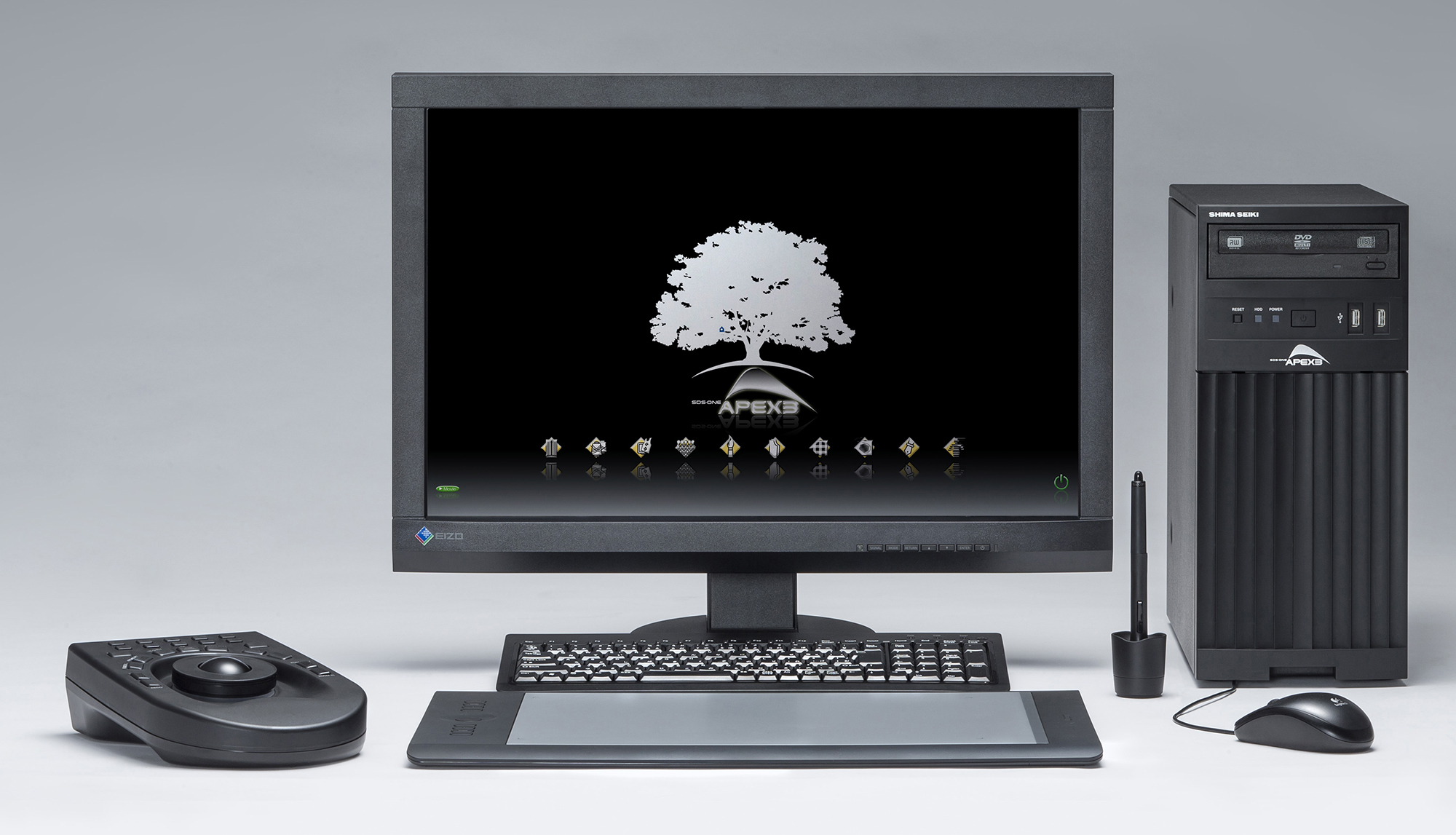 As the core system in Shima Seiki's Total Fashion System concept, APEX3 also supports design and simulation in a variety of other industries such as circular knitting, weaving, pile weaving and printing.
At ITMA 2015 Shima Seiki will be showing a wide range of textile applications including non-knitting technology such as the SIP flatbed inkjet printing machine and, for the first time at ITMA, the P-CAM NC cutting machine, to demonstrate its comprehensive strength and commitment to the textile industry as a whole.
New design system for weavers
Especially noteworthy is a brand new design system called APEX-T, developed in collaboration with Toyota Industries Corporation that offers design solutions for use with the leading weaving machine manufacturer's air jet looms.
The Shima Seiki booth will be over 650 square meters packed with innovations, in machinery, knitted examples and proposals for business models. The display will be subdued with a commemorative theme celebrating 20 years of WHOLEGARMENT knitting technology along with mixed splashes of modern and traditional Japanese motifs.
Made in Japan
Amidst growing concern over globally sourced textiles, Shima Seiki emphasizes the significance of its products being "Made in Japan" meaning all stages from R&D, manufacturing and assembly to individual inspection and shipping are all performed at their headquarters in Wakayama, Japan.
"Shima Seiki expects ITMA 2015 to be a springboard to a new era in knitting, with further proliferation of WHOLEGARMENT machines and design systems," explains Masaki Karasuno.
"This is not simply a matter of number of machines or sales figures, but upon examining the world's market conditions and taking into account possible future scenarios, it is about a much bigger picture - how our customers can successfully maintain a profitable business, how the industry can transform itself from one relying on labour to one fueled by information and creativity and how a sustainable design-to-manufacture-to-distribution system can be established with limited resources and limited factory capacity despite steady growth in global population. So far, we cannot imagine such a future being fulfilled without WHOLEGARMENT and APEX3," Mr. Karasuno concludes.
Impact of WHOLEGARMENT knitting on Italy's knitwear industry
In this 20th anniversary year of the launch of Shima Seiki's WHOLEGARMENT knitting, a revolutionary flat knitting technology that allows the production of 'seam-free' knitwear, Knitting Industry has published a series of articles that sets out to investigate the impact of the technology on Italy's knitwear industry and its leading exponents. Follow the links below to read more…
MIND Srl – A WHOLEGARMENT Success Story from Italy's Veneto Region
WHOLEGARMENT knitting technology helps set New Esse Maglieria apart from its competitors
WHOLEGARMENT investment cuts labour costs and creates new opportunities for Sabry Maglieria
La Trama: A WHOLEGARMENT Powerhouse In Italy's Marche Region
Exhibition Details
Exhibition: International Textile Machinery Exhibition (ITMA 2015)
Date: Thursday, 12th November - Thursday, 19th November 2015
Hours: 10:00AM~7:00PM (final day: ~4:00PM)
Location: Fiera Milano Rho
Strada Statale del Sempione 28
20017 Rho, Milan, Italy
Tel: +39 02 4997.1
Organizer: MP Expositions Pte Ltd
Tel: +65-6297-2822
Booth No.: Hall 5, Stand H5-A102
Further information
Shima Seiki Mfg., Ltd. Tel: +81 (0)73-474-8210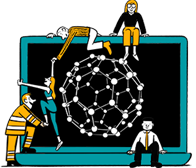 Business intelligence for the fibre, textiles and apparel industries: technologies, innovations, markets, investments, trade policy, sourcing, strategy...
Find out more